I'm back from my blogging hiatus! It's been such an incredibly long time since I've posted here but I'm looking forward to sharing more of my process, news and behind the scenes moving forward, starting with my latest creative purchase.
In my quest to try and make my practice my portable and mess-free since the arrival of our youngest little lady, I treated myself to a new watercolour tin set. I opted for Pastel Dreams by Prima Marketing Inc, which I found for £22.40 on eBay here in the UK, and I have to say I'm quite excited about them!
Here's a quick vid of me unboxing and testing them out.
Though the colours are pretty rich and seem more opaque on the tester card than I had anticipated (which I was pleasantly surprised about), they do also work well when watered down further, as you can see on the back of this scrap envelope where I cleaned off the brush after each colour.
A few people have asked about the brush I used in the video. This one is part of a 4 piece set of water brush pens by Stationery Island. I've tried a a fair few differ version of these brush pens at different price points and these are definitely the best for price and quality combined. They're readily available on Amazon and don't leak or drip water uncontrollably. The bristle keep their shape well and clean off easily too.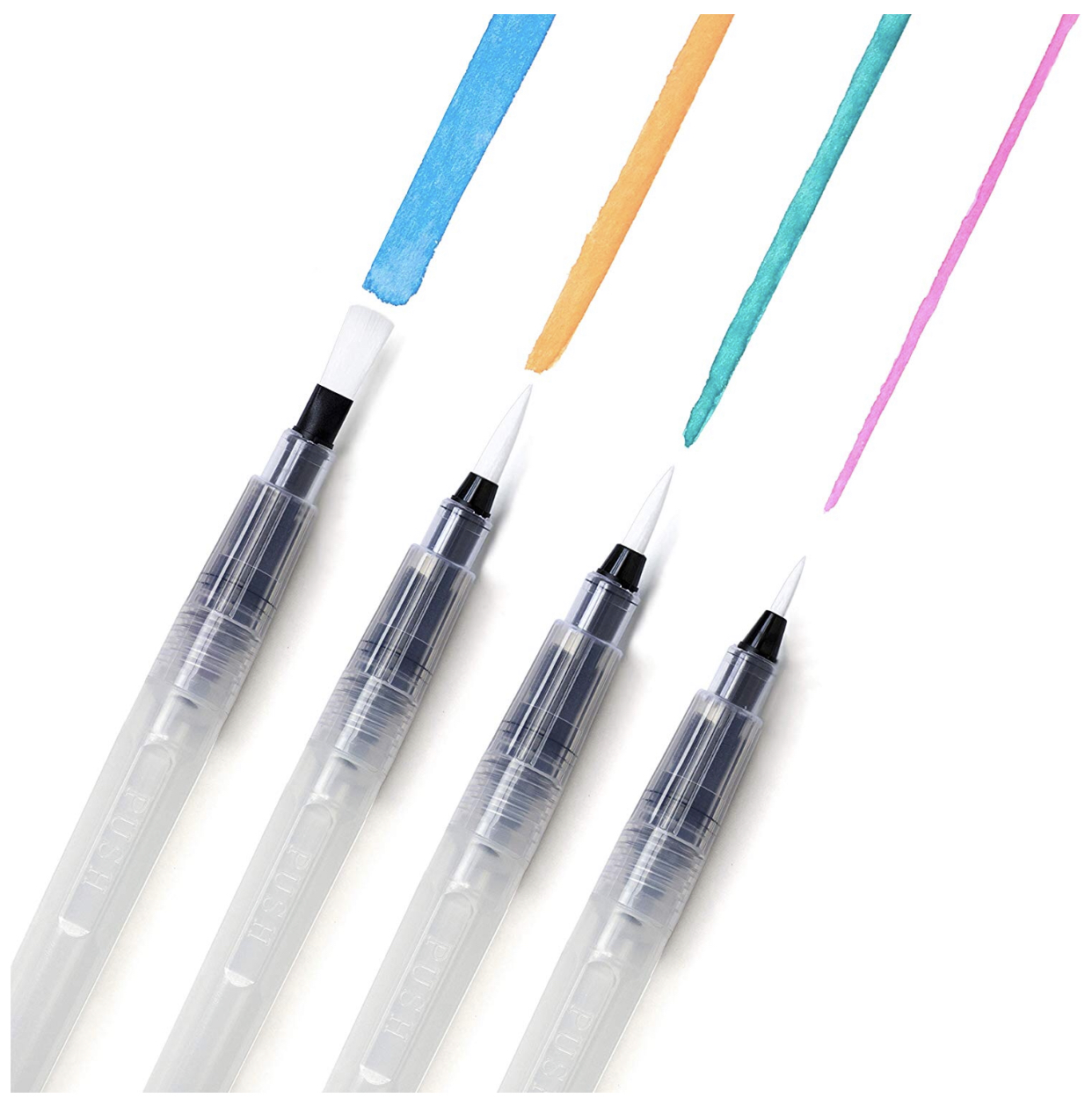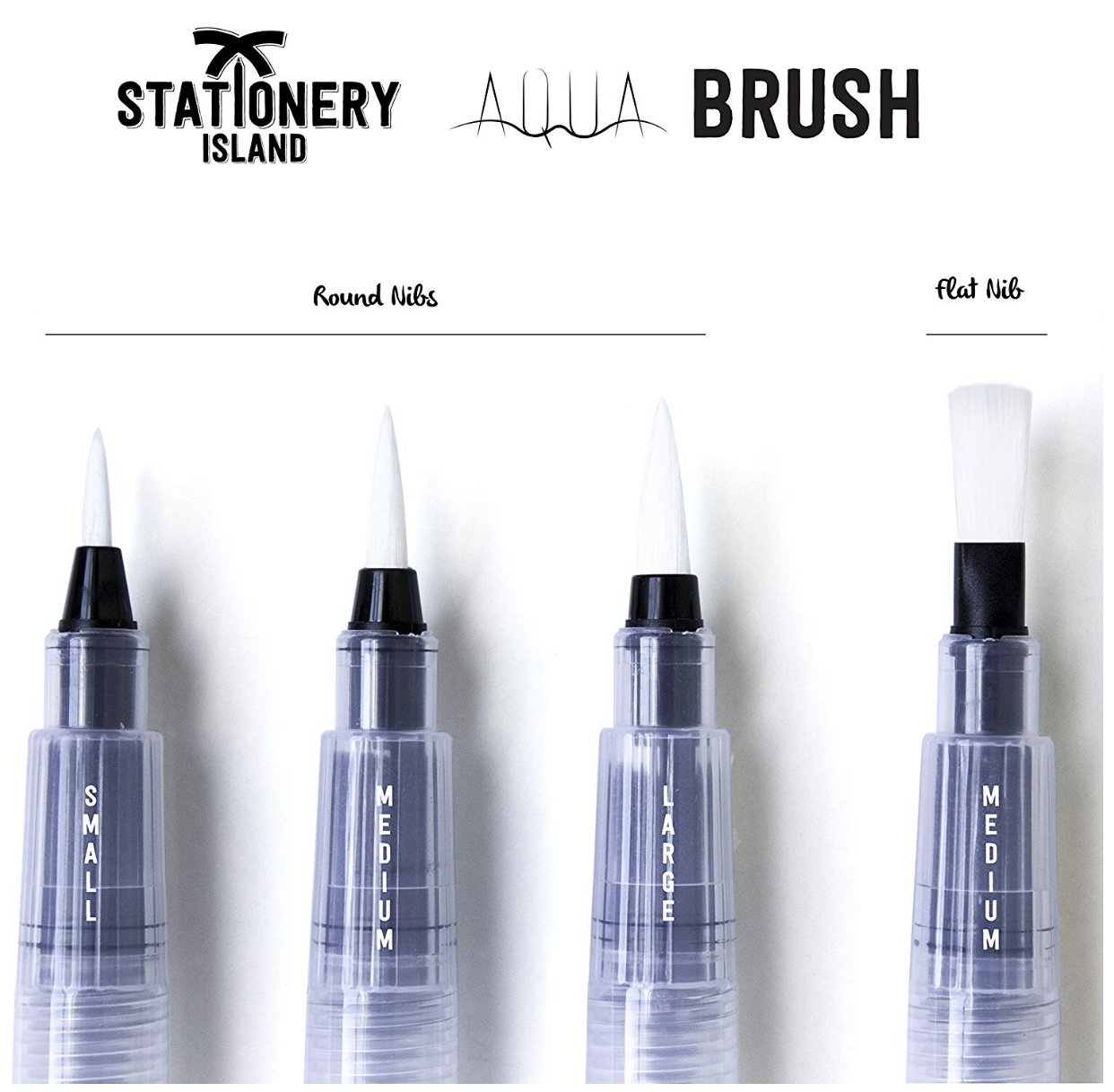 The other brush pen I also recommend is the Pentel Arts Aquash Water Brush. I actually use mine filled with black ink as a handy ink well and brush combo in one, which is perfect for me to pop in my bag - like all the time. I'm never without it. It's a little fatter than the above brushes and easy to fill with ink, but most importantly the flow of the pen isn't impacted by the fact I have ink in it rather than water. It never gets blocked and as long as I remember to put the lid back on (I've been know to lose them… a lot) they brush tip remains i good order and ready to go at each use.
I'll be back at some point with more tips, hack and reviews as I continue to experiment. Let me know if there's anything in particular you want to know or see.
See you soon!
Nat x